Softwares
Firmware
Libraries
Technical drawings
Code sample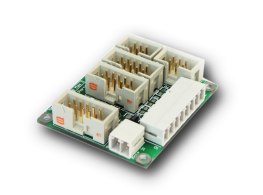 FMod-MotorNoDif2Dif
The adapter allows the use of different types of motor with NON differential encoder outputs on the FMod-IPECMOT 48/10 card. Conversion is between coder signals A, B, (I) without line driver differentials and line driver signals EIA/TIA/RS 422; A, /A, B, /B, (I, /I).
Additional information on FMod-MotorNoDif2Dif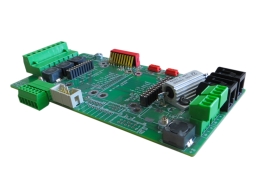 FMod-I2C2Motors MB 1xI2C485ECMOT
Development board for one FMod-I2C485ECMOT DB 48/10 with I2C and RS585 interfaces (modifiable addresses), 10-48V power supply connector and standard motors connectors.
Additional information on FMod-I2C2Motors MB 1xI2C485ECMOT